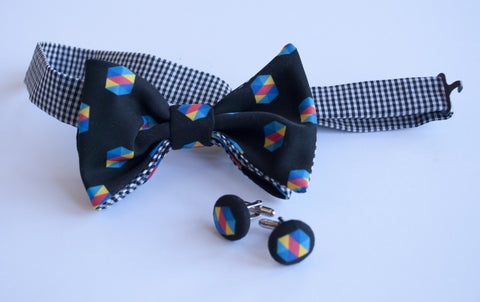 Business Custom Logo Bow Tie
Reinforce your brand with this subtle, yet highly noticeable statement. You will be asked about your tie...a perfect segue to a discussion of your company or organization!

Great gift for the board members, boss, staff or new client!

Price shown for 1 piece....price varies with quantity
Pictured: Terrific custom logo, reversible bow tie and cuff links for Selequity, new company in St. Louis
Contact us at 314-378-6563 for more information, or email: info@greatknots.com

"Tie a Great Knot"