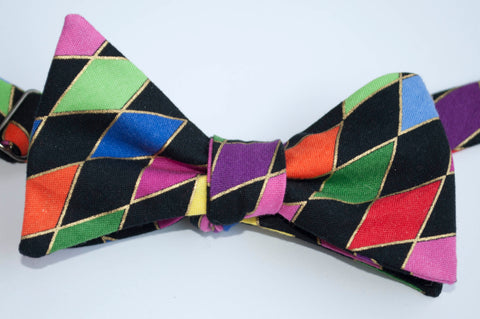 Mardi Gras Bow Tie
Perfect for creative black tie!
Multi colored cotton bow tie has metallic touches 
Add a cummerbund and complete the look
A nice way to coordinate with her black or metallic dress!
Try this bow tie for special occasions, New Years and, of course, Mardi Gras!
Made in USA
"Tie a Great Knot"