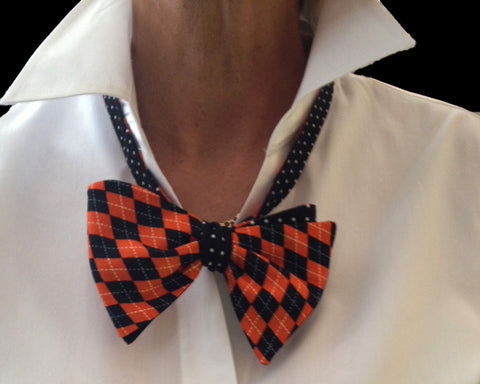 Women's Bow Ties
Great Knots makes terrific ties for the ladies! Don't let those Hollywood stars have all the fun!
Great fashion look for the professional woman!
Ladies ties are a bit longer in the band to accommodate a variety of necklines and they are 3" tall and about 5" wide.
Select a ladies bow tie and choose fabrics from the mens collections. All our ties are individually hand crafted so simply make a note of the fabric you have chosen on the check out page.